Argenti Motorsport Sign Peruvian Ace Matias Zagazeta For 2021 British F4

13th January 2021
Argenti Motorsport have bolstered their driver line-up for the 2021 F4 British Championship certified by FIA – powered by Ford EcoBoost with the signing of promising talent Matias Zagazeta, who will be contesting his second season in the series.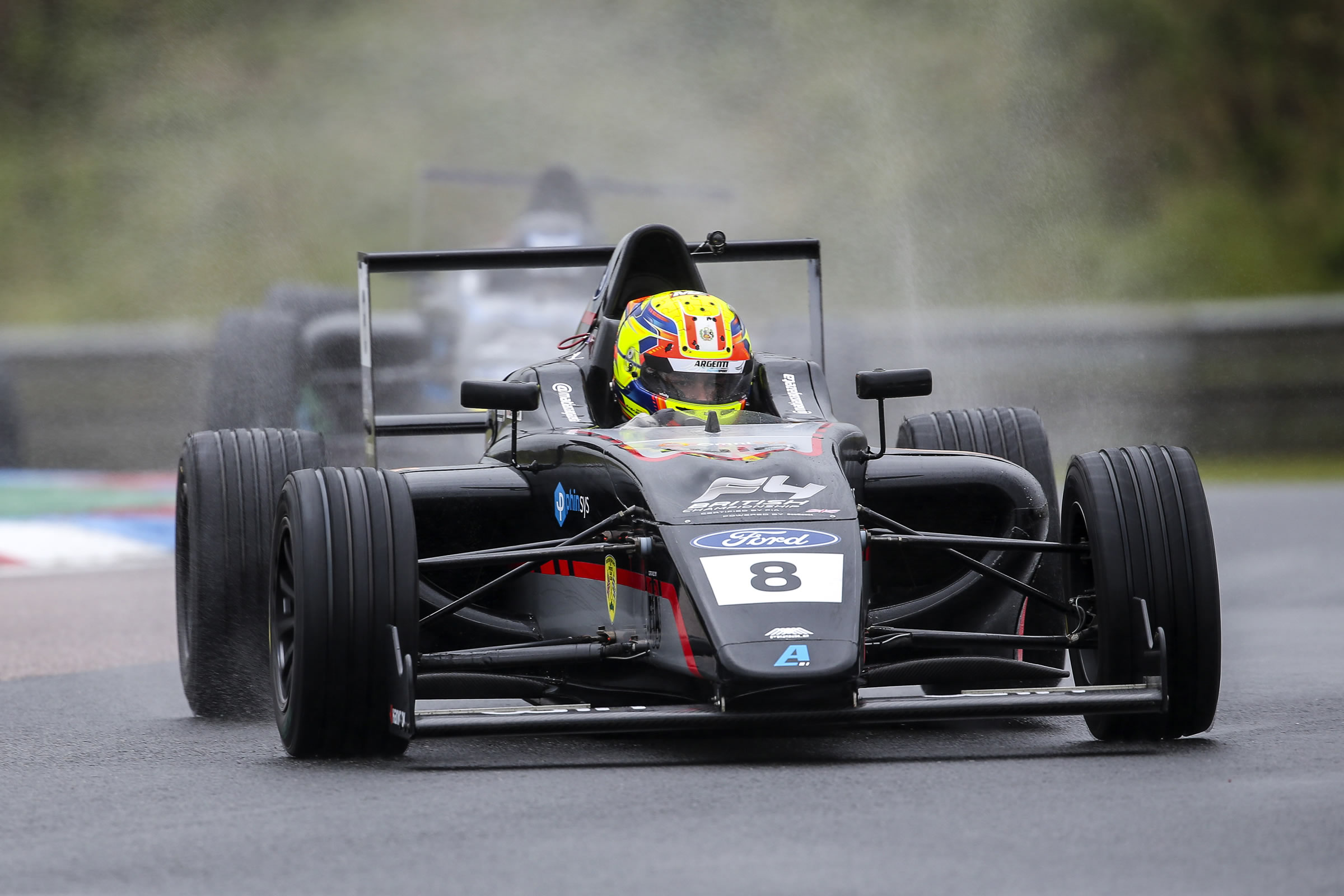 The Peruvian rising star enjoyed an impressive maiden campaign last year. A leading force in the Rookie Cup with 14 class podiums including two wins en-route to third in the standings, he also recorded two overall top six finishes.
Prior to that, the 16 year old had built up a brilliant karting resume. A three-time national Mini 60 (IAME) karting champion in Peru, he also competed in Argentina and the USA before enjoying further success in British, European and World championships.
Zagazeta is set to get more experience in Formula 4 machinery over the coming weeks by contesting the F4 UAE series in Dubai and Abu Dhabi, with the additional seat time set to help him hit the ground running when the UK season starts in April.
Argenti Motorsport are also entering their second season in British F4 this year, following a brilliant title-contending and race-winning campaign in 2020. Zagazeta joins the previously announced rookie contender Marcos Flack at the Banbury squad.
Michael Meadows, Team Manager: "We're delighted to welcome Matias to Argenti Motorsport for the 2021 F4 British Championship. As a team, we're pushing to improve upon our performance last season and Matias is a driver who can help us achieve that. Matias established himself very well in the championship last season and showed signs of huge potential. Our job now is to nurture that talent and after some promising runs in testing with us, we're confident we can help push him to the front of the grid."

Matias Zagazeta: "I'm really looking forward to my second season in British F4 and I'm very happy to be able to race with Argenti Motorsport. They are an amazing team and have been very supportive, friendly and professional so far during testing. I'm very confident with myself and the team, and everything is working out nicely. I can't wait to get the championship started with them as I'm sure we'll have a great year. I'm thankful for this opportunity and will give everything on and off track to fight for the championship."
The F4 British Championship certified by FIA – powered by Ford EcoBoost is the UK's premier single-seater series. Open to drivers aged 15 and over, it's the first step on the FIA single-seater pyramid and is widely regarded as one of the most competitive junior categories in the world.
Images: Jakob Ebrey Photography